Jan Ersgården
B&B and Holiday Rentals
Jan Ersgården is in the middle of scenic Huddunge, a small village in Heby municipality. Enjoy a comfortable stay and feel at home in our two fully equipped properties. Gårdshuset sleeps eight, and Sörbohuset six. Our accommodation is ideal for holidaymakers as well as companies wishing to accommodate employees. You can enjoy a short break or a longer stay here all year round.
Gårdshuset
For the larger family or party, with room for 8+1. We serve breakfast with home-baked bread in Gårdshuset on request. We also offer evening meals (booking essential). Dogs welcome by arrangement.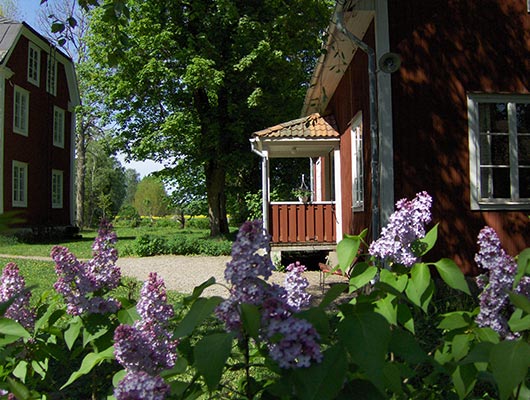 Sörbohuset
Cosy Sörbohuset is a short walk from Jan Ersgården. It offers most amenities, and accommodates six. You'll be staying on your own little plot. It is normally bathed in morning sunshine. If you'd prefer to order breakfast, we can put in the fridge for you.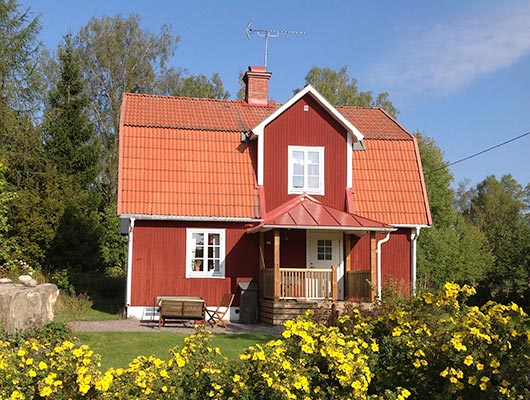 In the vicinity
The Huddunge area is rich in ancient monuments and cultural heritage. There are Stone Age settlements and rune stones. Silver mine, lime quarry and the remains of charcoal-burning platforms. An unusual radby (row-village) from the 1840s. And an ancient ruined church from the 1300s at Hembygsgården.
Excellent berries and mushrooms wait to be picked here. Little woodland paths offer lovely winding walks, while the quiet lanes are great for cycling. You can fish, or enjoy a refreshing dip in forest lakes – and much more.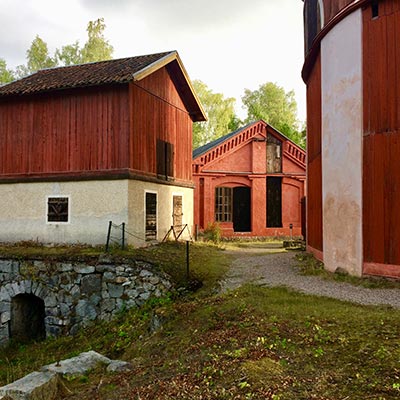 Do you have any questions?
Contact us and we will help you with booking or any questions. Welcome!